Program Options
Standard Christian Music: hymns and popular Christian tunes in a variety of styles – Southern Gospel, classical, jazz, traditional, pop, etc., for an eclectic Christian concert mix
Christmas
Patriotic: 4th of July, Memorial Day, Veterans Day, and other Patriotic celebrations
"Peaceful Heart" – soft, reflective hymns and popular Christian tunes combined with corresponding scriptures about God's peace
"America's Favorite Songs" – features the music of George Gershwin, Cole Porter, Irving Berlin, Duke Ellington and others
Combination Concert – churches may opt to split the concert into two halves (most popular is "America's Favorite Songs" followed by "Peaceful Heart")
Program Details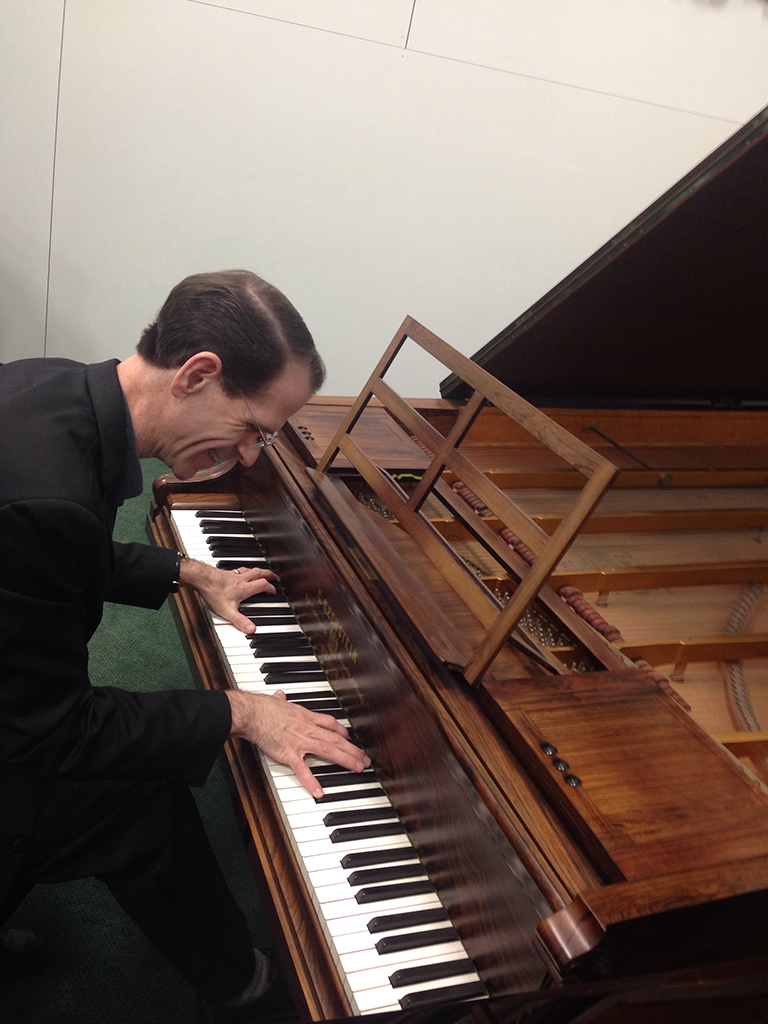 Most churches opt for a Sunday evening or afternoon concert along with a couple of pieces in each morning worship service to help foster interest within the congregation. The church makes the event open to the community, which is a great way to get people to visit the church that might not otherwise attend a church service. The concert is typically 70 minutes, but it can be lengthened or shortened upon request.
Other churches prefer to have the program solely within the church's a.m. worship service(s). The church takes the initial portion of the service for announcements, prayers, taking the church's offering, congregational singing, etc. For churches with a one-hour service, the church takes the first 15-20 minutes of the service. Jim Hendricks' program then runs for the remainder of the service (40-45 minutes). The program includes Old and New Testament scripture readings.
Other days of the week are also possible. Most popular are Friday, Saturday, and Wednesday nights.
Programs can be tailored for church anniversaries, dinners, and other special occasions.
Potluck Dinners
Many churches choose to incorporate a potluck dinner as part of the event. People are always attracted by good food, and this gets more church members involved in the event. In most cases, the church has the dinner at five or six p.m. followed immediately with the concert.